Name: LokiArexon (USWest/USEast) / Krazy (Campaigncreations)
Suggested Download:
Individual maps:
Warmup
The Cave of Crystals
Kirin
Flashback
Zakat
Brothers
Hell
Epilogue
Trailer:
Story
The Brood War has ended, but Kerrigan does not rest easy. She recognizes that her enemies will rise again, and will have learned from their previous encounters. The time has come to evolve.
For the next evolution of the Zerg, Kerrigan chooses a star system previously untouched by the war--the twin stars of Nova and Boccob.
Part of what attracts her to the star is a new, strange wave of psionic emanations radiating from the planet of Boccob-II. What she doesn't know is that a vagabond Protoss have been stalking her movements... and are about to discover the source of those emanations before her.
Screenshot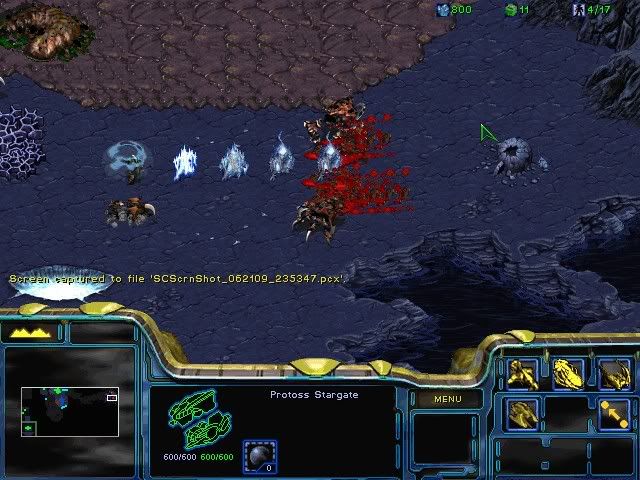 I'm not an expert Starcraft player. What I look for in campaigns is a solid story and professionality, both of which featured in this work.
--BadManners!
Older Version Downloads [missions 2, 5, and 6 have been updated in the links above this section]:

Full (Special Edition) : http://www.filefront.com/14181179/ATAI_SpecialEdition.zip (337 megs)
CC Campaign Backup (all maps), 354 megs :
http://sc.campaigncreations.org/contest2-campaigns/ATAI_SpecialEdition.zip
Samods backup (all maps): http://samods.org/staff/magic/krazy/ATAI/ATAI_SpecialEdition.zip
The Light version (under 20 mbs) [based on contest submission, not revisions]: url=http://www.4shared.com/file/121094080/6d67c7b4/ATAI_Light.html
Alternate link to the "Light" version thanks to Magic and Samods!:
http://samods.org/staff/magic/krazy/ATAI/ATAI_Light.zip